Have your next Party or Private event at Gillespie Field Cafe - Call 619-448-0415 for details


Gillespie Field Café
"A Great Place to Land"
32° 49' 33" N / 116° 58' 21" W

At Gillespie Field Airport in El Cajon
Next to California Flight Academy
2015 N. Marshall Ave
El Cajon, CA 92020


~Our Next FlyDays~

Friday
December 5, 2014

Live Music starts at 4:30 PM

BlueFrog Blues Band
As a Navy Frogman stationed in Germany – Patrick earned the nickname "BlueFrog" while playing the local expat joints.
Front man Patrick "BlueFrog" Ellis of San Diego, California, has been performing for audiences around the globe since 1997.
In 2000 Patrick Ellis returned to San Diego and with Alan Adamson formed the original "BlueFrog and Company" as the Tuesday night House Band for "Buffalo Joes" in the Gas Lamp quarter of downtown San Diego. The band hosted one the most respected Blues Jams in the San Diego area. The Band appeared on the NBC "Good-Morning Show" and performed at several local venues.
Serving in the Navy as a "Frogman" Patrick was once again ordered overseas shortly after 9/11. Eventually ending up as member of Special Operations Command Korea and land locked - Patrick toured for the United Servicemen's Organization (USO) throughout South Korea performing for thousands of U.S. military personnel.
Combining the Blues Harmonica influences of Little Walter, Jimmy Reed, Kim Wilson, Sonny Boy Williams, and Rod Piazza, with the guitar and keyboard styles of SRV, Allman Brothers, Doors, Lynyrd Skynyrd, and his own original music, they quickly became popular with the large expat crowd.
Patrick released his first CD "Soulfull of Blues" in February 2005. The Album received great revues from "Garageband.com" for its release of three original songs "Baby Come Back Home," "Daddy's Going Uptown," and "Bluefrog Boogie". Patrick's latest release "Under the Influence" (of music) is already creating a stir for the diversity of styles selected.
Patrick's sound has been compared to the "The Doors meet the Rolling Stones", "Kim Wilson meets Led Zeppelin". "Blues meets Rock", "Dire Straits meet John Cougar".
Patrick has come home and put away his duffle bag and Fins. He is back and kicking up the dance floor with his high energy Blues and Rock and Roll.
BlueFrog's motto "It's not about me ~ it's about the music"




Home | Location | Contact
Open 7 days a week 7AM - 3PM
Breakfast served all day!



Don't forget... you can get 15% OFF
YOUR ENTIRE ORDER on Mondays & Tuesdays
at Gillespie Field Cafe by mentioning this ad.

Just show or print the coupon ... that is for Everything on the menu.
All the local businesses in the surrounding areas are invited to come visit us 'Under The Tower' The food is AWESOME... HEALTHY... AND You can watch the planes come and go while you enjoy your meal...
Come give us a try!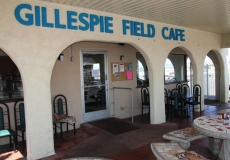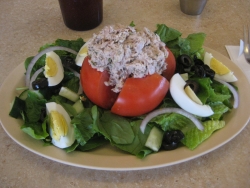 Fly Days usually has a very nice
selection of vintage aircraft.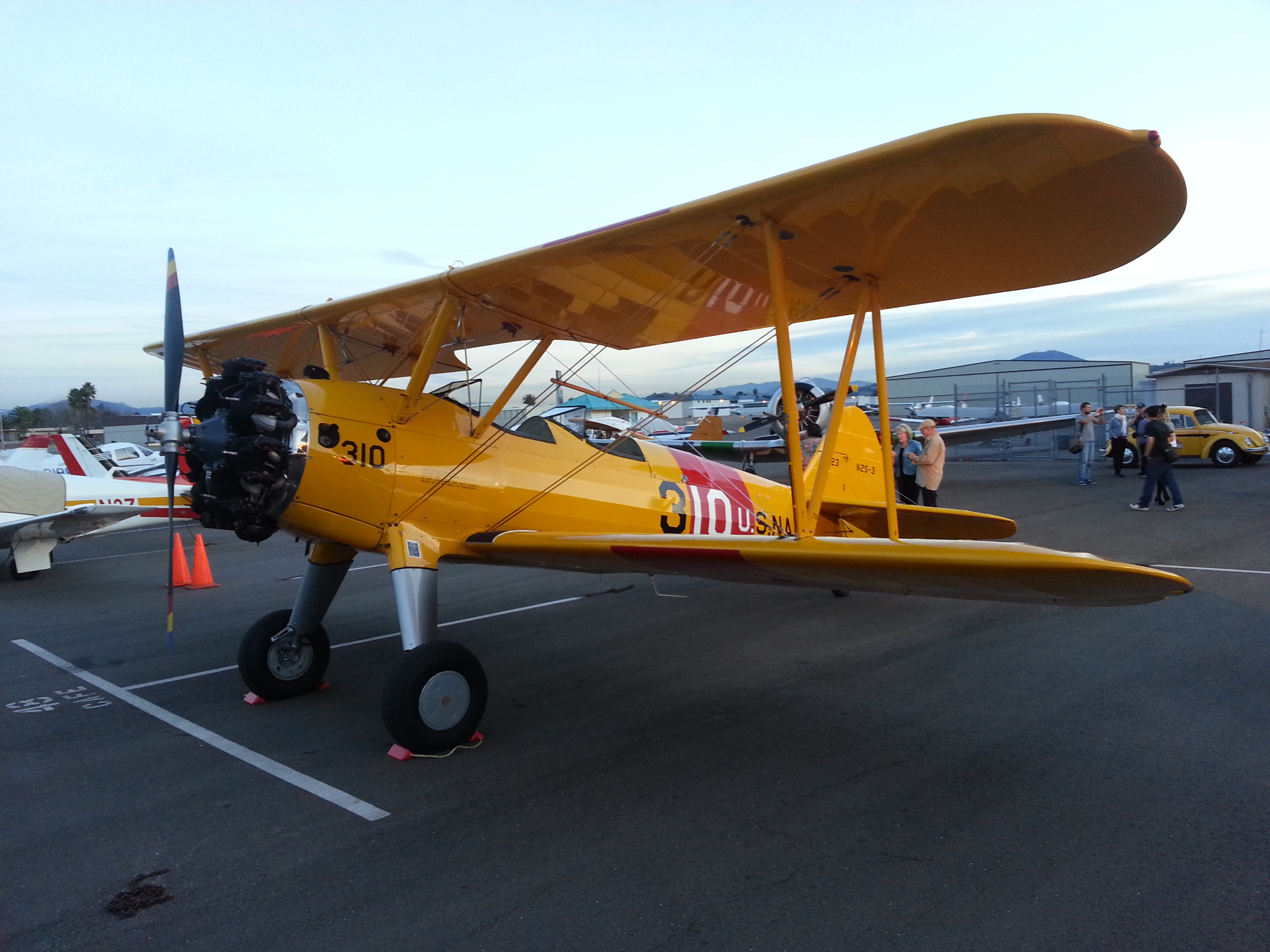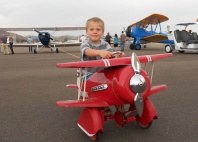 Planes for big kids & Young Aviators
No Cover, Great Food, Good Times!!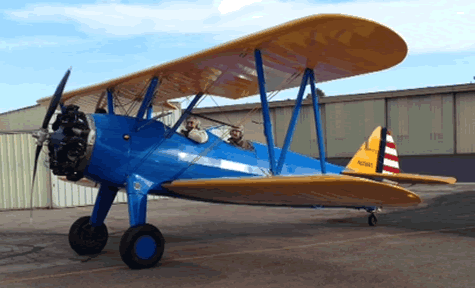 "SASSY" Rides available from AG-1
Click photo for full screen.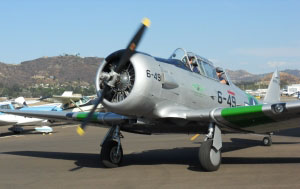 Commemorative Air Force - Air Group 1
1943 North American Aviation "SNJ-5" Texan


Stop by and introduce yourself.
We would love to meet you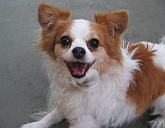 Pet and Kid Friendly
Mercedes our Pappion says Hi too!