~Our Next Flydays~
Friday January 3, 2014


4 PM - 8:30PM
Live Music starts at 4:30 PM

The Bayou Brothers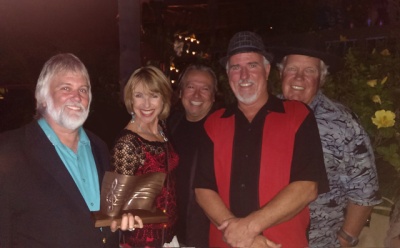 Zydeco and Mardi Gras Blues

January 3, 2014
Bayou Brothers
Put on your dancin' shoes and get ready to boogie.....

Bayou Brothers fresh from winning the 2013 San Diego Music Awards for "Best Blues" !
This band delivers a rockin' good dance party with their Zydeco and Blues with a touch of funky Bourbon Street
R&B mixed in.

They wil Rock you right on back to
Fat Tuesday!
More Information and Booking Contact:
Web:   http://bayoubrothers.net/